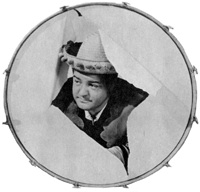 Lou Costello, Hollywood's best-loved comedian, tells how he fought his way back to health through prayer and undying faith.This an exclusive account to Motion Piture's Readers
I think I'm a pretty lucky guy to be alive to tell this story.
With more than a half a year in bed spent grimly facing the terrifying prospect that I might never walk again, I found myself suddenly projected into a new world. A world that I never knew existed until then. And because I had never before come in contact with sickness and disaster, I suddenly saw a lot of things for the first time – things that before had meant very little to me.

Read More »

How I fought back – Lou Costello's account of his recovery from rheumatic fever