Gordon Jones (April 5, 1911 – June 20, 1963)
Leading man turned comedy actor Gordon Wynnivo Jones, aka. Gordon Jones, was an American actor during the mid-20th century. He was born on April 5, 1911, in Alden, Iowa, to a farming family. He developed an interest in acting at a young age and pursued a career in entertainment.
Outside of his many television roles, he's best known for movie roles in Flying Tigers, The Green Hornet and My Sister Eileen. In his personal life, he married Lucile Van Winkle on October 30, 1935. Sadly, they divorced in 1940.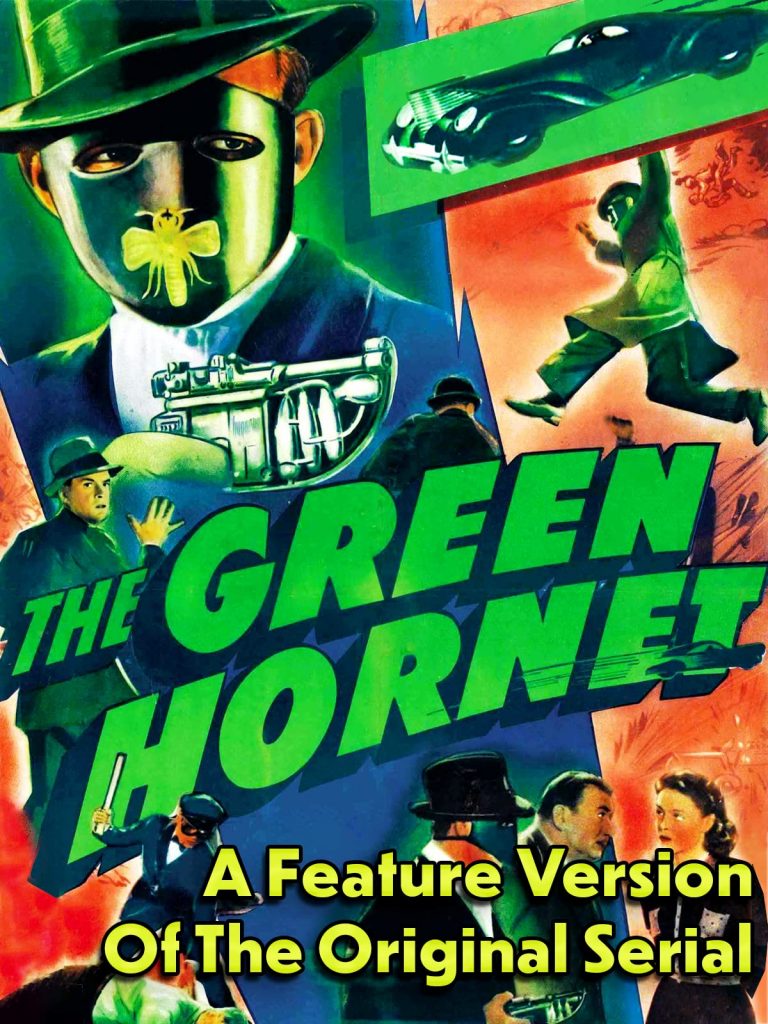 Gordon Jones and John Wayne
Jones held a reserve commission in the Army. He was called into the service after filming his roles as "The Wreck" in My Sister Eileen (1942) and "Alabama Smith" in Flying Tigers(1942). Flying Tigers was a John Wayne vehicle, one of the most popular action films of World War II. This movie began Jones' 20-year onscreen association with Wayne. He became part of Wayne's stock company, appearing in multiple films with him.
Jones remained associated with the service after the war, encouraging college students to consider the Reserve Officers' Training Corps. Gordon Jones resumed his acting career in the late 1940s. He appeared in prominent roles in the John Wayne features Big Jim McLain (1952) and Island in the Sky (1953). 
Mike the Cop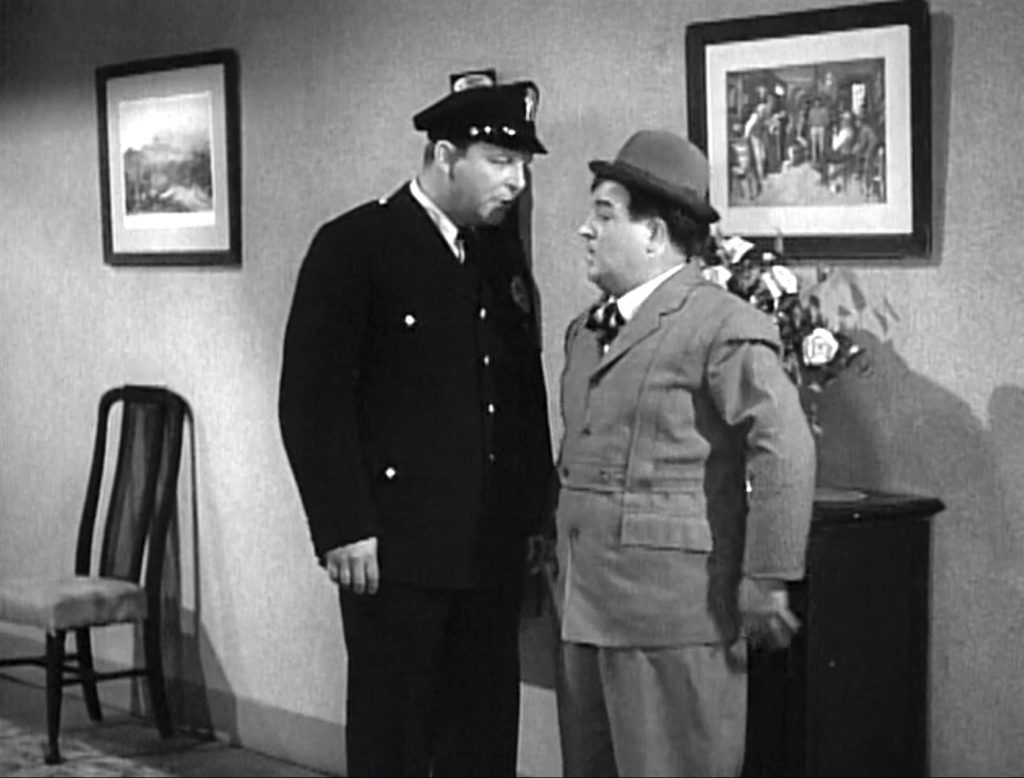 By the end of the 1940s, Gordon was no longer a leading man. But he had developed a comic villain persona which meshed with the work of Bud Abbott and Lou Costello. Jones' association with the duo began in The Wistful Widow of Wagon Gap. There, he played the film's heavy, Jake Frame. He continued through their television series The Abbott and Costello Show. Jones played "Mike the Cop", Costello's hulking, loud-voiced antagonist.
Final performance
Gordon Jones continued to work steadily in the entertainment industry until his unexpected death on June 20, 1963. Only 52 years old, he died from a heart attack, five months before the release of his final film, McLintock!
Gordon Jones has a star on the Hollywood Walk of Fame on the West side of the 1600 block of Vine Street.
Selected films of Gordon Jones
Let 'Em Have It (1935) – Tex
Out West with the Hardys (1938) – Ray Holt
The Green Hornet (1940, Serial) – Britt Reid / The Green Hornet
Girl from Havana (1940) – Tubby Waters
The Blonde from Singapore (1941) – 'Waffles' Billings
The Feminine Touch (1941) – Rubber-Legs Ryan
My Sister Eileen (1942) – 'The Wreck' Loomis
Flying Tigers (1942) – Alabama Smith
Thirty Seconds Over Tokyo (1944)
The Secret Life of Walter Mitty (1947) – Tubby Wadsworth
The Wistful Widow of Wagon Gap (1947) – Jake Frame
Take Me Out to the Ball Game (1949) – Senator Catcher (uncredited)
Easy Living (1949) – Bill Holloran
Black Midnight (1949) – Roy
Sunset in the West (1950) – Splinters McGonagle
North of the Great Divide (1950) – Splinters McGonigle
Trail of Robin Hood (1950) – Splinters McGonigle
Spoilers of the Plains (1951) – Splinters McGonigle
Heart of the Rockies (1951) – Splinters McGonigle
Big Jim McLain (1952) – Olaf
Wagon Team (1952) – Marshal Sam Taplin
Island in the Sky (1953) – Walrus
The Outlaw Stallion (1954) – Wagner
Treasure of Ruby Hills (1955) – Jack Voyle
Smoke Signal (1955) – Cpl. Rogers
Spring Reunion (1957) – Jack Frazer
Shoot-Out at Medicine Bend (1957) – Pvt. Wilbur 'Will' Clegg
The Monster That Challenged the World (1957) – Sheriff Josh Peters
Live Fast, Die Young (1958) – Pop Winters
The Perfect Furlough (1958) – 'Sylvia', MP #1
The Shaggy Dog (1959) – Captain Scanlon, Police Chief
McLintock! (1963) – Matt Douglas (final film role)