William Alexander Abbot, aka. Bud Abbott (October 2, 1895 – April 24, 1974)
Some people are said to have show business in their blood – in Bud Abbott's case, it's almost literally true. Abbott's mother was a bareback rider for the Ringling Brothers Circus. And his father worked as an advance man for the same circus. Bud Abbot was born and raised in Asbury Park, New Jersey, and was smitten with the performing bug at an early age. He dropped out of school at the age of 14 and began working in carnivals. Later he began working in theaters across the country, eventually becoming the manager of the Nation Theater in Detroit. While there, Abbott began performing on stage as straight man to vaudeville performers. This led to a chance encounter that changed his life.
Bud and Lou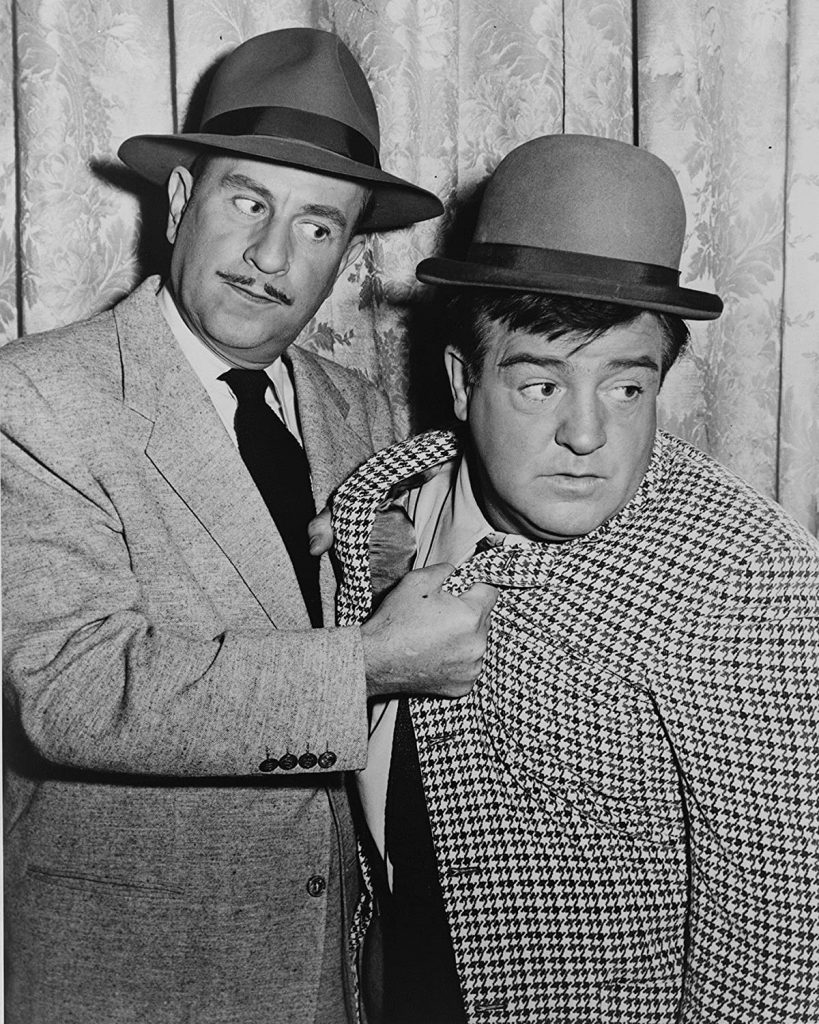 In 1931, while working at the Brooklyn Theater, he was asked to fill in for Lou Costello's straight man, who had taken ill. The new act of Abbott and Costello was created that night. Throughout the 1930's the men worked together in burlesque shows, minstrel shows, vaudeville and movie houses. There, they were homing their timing and perfecting their skills. In 1938 they received national exposure for the first time, appearing on the Kate Smith Hour radio show. This led to their being signed by Universal Pictures the next year. In 1940 Bud Abbott and Lou Costello filmed their first motion picture, One Night in the Tropics. Originally, they had small roles in the film. But as they were filming their roles were enlarged time and again …. As the film crew kept breaking up in laughter during the filming of Abbott and Costello's scenes.
In this movie, they introduced several of their signature routines, including an abbreviated version of Who's on First? and A Dollar a Day. In this routine, Abbott has hired Costello for the sum of $1.00 per day for the last year. But now that it's time to pay up, finds exception after excuse to pay him less and less, ending with $1.00 for the entire year — classic, and truly funny). The next year, Bud Abbott and Lou Costello starred in Buck Privates. This became a major hit, grossing over $10,000,000.00 — bear in mind, at this time a movie ticket cost $0.25. Financially, Buck Privates did better than Citizen Kane. Swiftly following that same year came In the Navy, Keep 'Em Flying and Hold That Ghost. All of these were large successes, and propelled Bud Abbott to stardom, with all of the financial rewards that included.
Radio and movies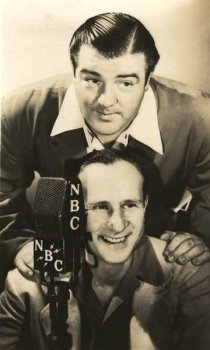 In that same year of 1941 Bud and Lou began their eekly radio show, The Abbott and Costello Show. It began on the ABC radio network, which ran until 1946. In 1942, their radio and film career continued, releasing the movies Who Done It?, Pardon My Sarong, Rio Rita and Ride 'em Cowboy — all of which were box office hits. The next year, in addition to filming It Ain't Hay, Bud Abbott and Lou Costello used their immense popularity to raise money for the war effort. They began a cross-country tour, at their own expense, to raise funds on behalf of the War Bond Drive. They were honored on the steps of New York's City Hall by Mayor Furiello LaGuardia for raising a record-breaking 89 million dollars in just three days. And they continued raising money throughout the year.
After completing filming on Hit The Ice, they continued fundraising — with disastrous health results for Lou. He contracted Rheumatic fever, resulting in heart damage that led years later to his death. It also prevented him from working for over a year. During that year, Bud Abbott refused to appear with a different comedian due to his loyalty to his partner. But he continued to host their weekly radio show.
Trouble with the studio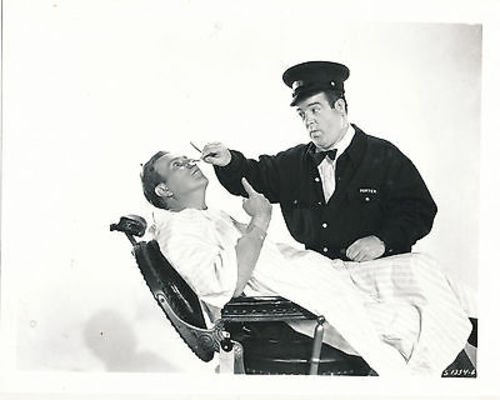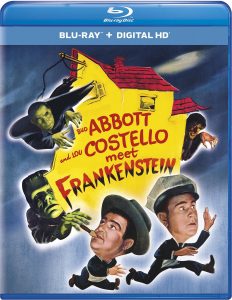 In 1944, Bud Abbott was having contract renegotiation difficulties with Universal Pictures. As a result, during the filming of In Society, Bud and Lou refused to do re-shoots. Every day, at exactly 4:00 p.m., whether they were in the middle of a scene or in the middle of a line, would immediately cease working and go home. I nterestingly enough, this led to the practice of shooting a scene from multiple angles with multiple cameras, which has since become common practice. Eventually, new contracts were signed, and Bud and Lou went on to make Lost in a Harem, and in 1945 Abbott and Costello in Hollywood, Here Come the Co-Eds and The Naughty Nineties (containing the definitive version of their famous Who's on First? routine).
In 1946, Bud Abbott and Lou Costello moved their weekly radio show, The Abbott and Costello Show to the NBC network. There it remained through 1949, but other than that the show remained unchanged. In that same year, they produced two of their most outstanding films, Little Giant and The Time of their Lives. Both deviated from their standard formula, with the comedy no longer being driven by the rapid-fire verbal jousting between Abbott and Costello. Instead they were more character-based comedies. Although fine films, they did poorly at the box office. In 1947, Bud Abbott returned to his standard movie formula, with Buck Privates Come Home (a sequel to their first blockbuster hit, Buck Privates) and The Wistful Widow of Wagon Gap.
Abbott and Costello Meet …
The next year continued in the same way with The Noose Hangs High and Mexican Hayride. Until their final movie of 1948, which changed the direction of Bud's career —Bud Abbott and Lou Costello Meet Frankenstein. It was a large financial hit, and led to a bevy of movies following the same formula — Abbott and Costello Meet the Killer, Boris Karloff (1949), Abbott and Costello Meet The Invisible Man (1951), Abbott and Costello Meet Captain Kidd (1952), Abbott and Costello Meet Dr. Jekyll and Mr. Hyde (1953), Abbott and Costello Meet the Keystone Cops (1955), Abbott and Costello Meet the Mummy (1955).
In addition to the "Abbott and Costello Meet …" formula, Bud Abbott continued making other films with his partner, including Abbott and Costello in the Foreign Legion(1950), Comin' Round the Mountain(1951), Lost in Alaska (1952), Abbott and Costello Go to Mars (1953), Jack And The Beanstalk (1952), and Dance with Me Henry (1956). Although still popular, Bud's movie career seemed to be winding down.
Television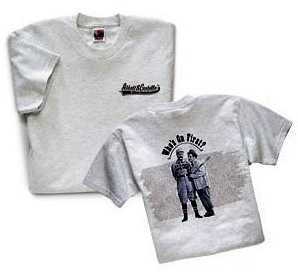 However, television greeted Bud with open arms with The Abbott and Costello Show (1952-1954). They reused many of the most popular movie routines on their weekly TV series. Thankfully, the entire series now available on DVD. In 1956, one year before the release of their last film together, Bud and Lou were brought together on The Steve Allen Show before a live nationwide viewing audience. The emotion was further heightened when Steve Allen announced the induction of Abbott and Costello and their Gold Record of Who's On First into the World-famous, Baseball Hall of Fame in Cooperstown, N.Y. Abbott and Costello are the first (and only, to date) non-baseball playing celebrities ever to be inducted into the Baseball Hall of Fame.
The partnership dissolved
Over these same years, Bud Abbott and Lou Costello's off-screen relationship had become more and more strained. Their partnership nearly dissolved before in the late 1940s and early 1950s. A rift that was healed by Bud Abbott's suggestion for a name for the organization that the two had been building for underprivileged children in Los Angeles. The Lou Costello, Jr., Youth Foundation, for underprivileged children. Lou was truly touched by Bud's willingness to honor Lou's dead son. But the underlying tensions remained, and led to an eventual dissolving of their partnership in 1957. Their partnership had been strained for many reasons.
Lou's increasing attempts at control.
The stress of Bud trying to hide his lifelong epilepsy.
And Bud's increasing drinking (partly due to an attempt to control his epilepsy through alcohol).
But this time the break was permanent. In that same year, both Bud and Lou became officially bankrupt, after tax issues with the IRS. Not long afterwards, Bud's longtime partner, Lou Costello, died in 1959. Lou died from heart failure, brought on by the heart damage caused by the Rheumatic fever he had contracted years before.
Later career
Bud tried to restart his career with a new partner, Candy Candido, but he wasn't successful. His final television appearances included a performance in a dramatic episode of General Electric Theater in 1961. He later provided his own voice for the animated cartoon series Abbott and Costello in 1966. Bud Abbott eventually died of cancer, after suffering from two strokes, on April 24, 1974. Bud Abbott has three stars on the Hollywood Walk of Fame. The radio star is located on 6333 Hollywood Blvd., motion pictures star is located on 1611 Vine St., and the TV star is located on 6740 Hollywood Blvd.