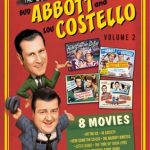 Simply put, Best of Abbott and Costello volume 2 is a collection of the Abbott and Costello films. They all star Bud Abbott and the con-man straight man, partner to his pal, the comedian Lou Costello. The DVD includes the 8 films (click the titles below for individual reviews):

In short, these eight films are eight of their funniest. At the current price, it's slightly more than $2.00 per movie. Which is an incredible bargain, given the number of laughs per movie.
Of course, these include some of their best routines as well. Who's on First. The hilarious amnesia scene where Bud convinces Lou he's the world's greatest female basketball player. Hilarious plumbing scene, etc.
Editorial Review of The Best of Abbott and Costello volume 2, courtesy of Amazon.com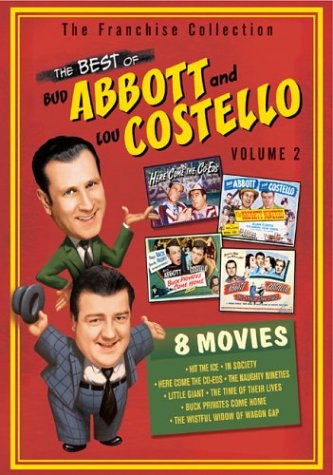 By popular demand, the legendary Bud Abbott and Lou Costello are back in eight brand-new-to-DVD comedy classics! Still one of the greatest comedy teams in the history of show business, their films continue to generate new legions of fans around the world. Now some of their greatest gags and most stellar skits, including the complete version of their signature routine "Who's on First?", are available in this side-splitting collection. It's the boys at their very best and illustrates why Bud and Lou rightly deserve their place among the brightest stars of the silver screen!