Abbott and Costello Meet Dr. Jekyll and Mr. Hyde, (1953) starring Bud Abbott, Lou Costello, Boris Karloff
Abbott and Costello Meet Dr. Jekyll and Mr. Hyde is considered by many Abbott and Costello fans to be one of their worst efforts. Although it has many very funny moments, it can be safely said that it doesn't have nearly enough of them.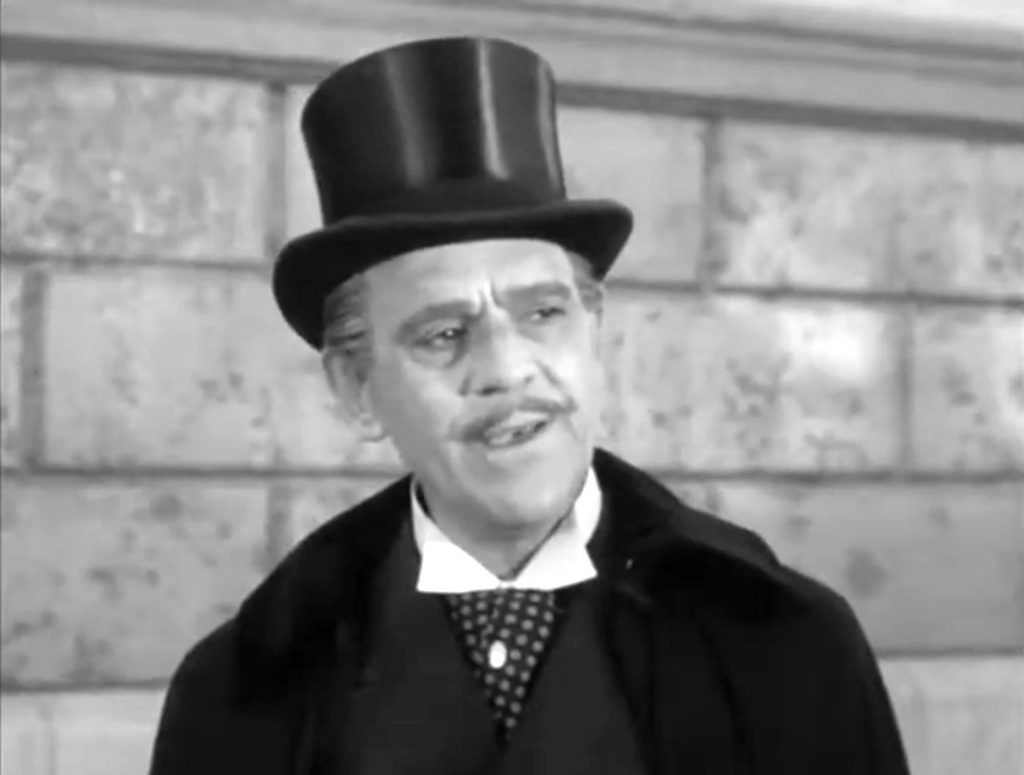 The basic scenario is that Slim (Bud Abbott) and Tubby (Lou Costello) are American cops in London to study police tactics. They wind up in jail and are bailed out by Dr. Jekyll (Boris Karloff). Jekyll has been murdering fellow doctors who laugh at his experiments. He's in love with his beautiful young ward, and is willing to murder her boyfriend in order to steal her love.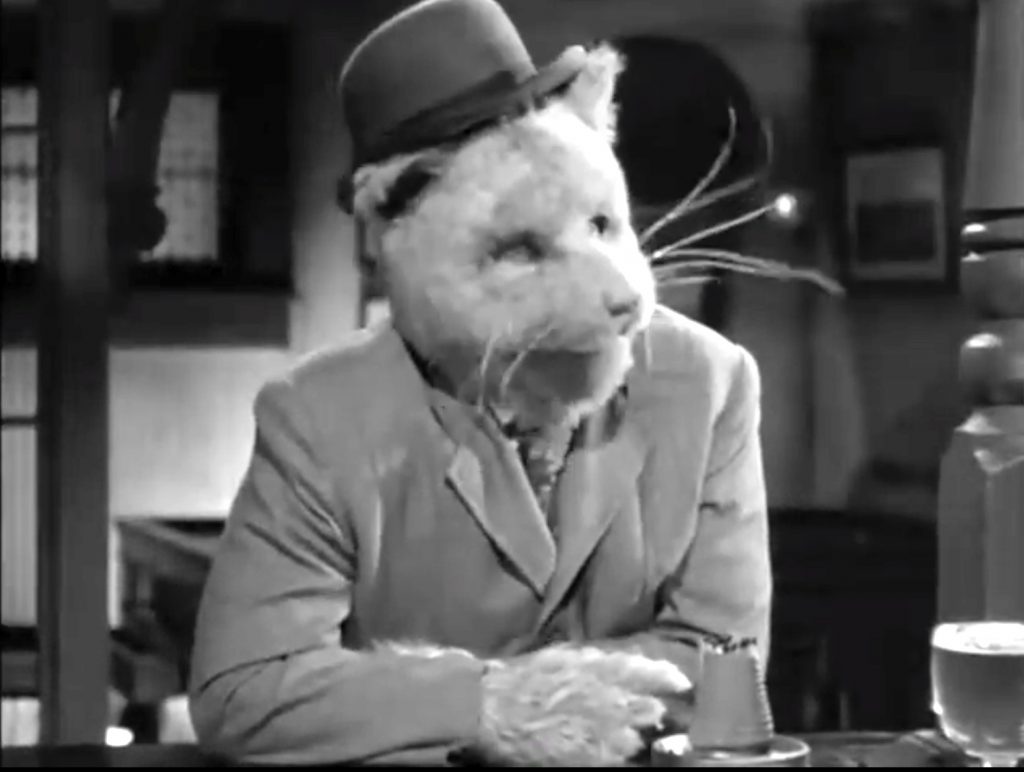 At one point the serum that turns Jekyll into the murderous Hyde gets injected into Tubby. Highlights include Lou being turned into a gigantic mouse, a large chase scene at the end with nearly everyone injected with the Hyde formula, and Lou turned into Hyde.
If you're a fan of Boris Karloff (which I am), you'll appreciate his performance as both the evil Dr. Jekyll and the more-evil Mr. Hyde.
Is it worth owning? As part of the DVD collection, absolutely, although I might not purchase it on its' own.
Cast
Bud Abbott … Slim. The more-intelligent of the two American detectives.
Lou Costello … Tubby. The less-intelligent, more comedic of the American detectives.
Boris Karloff (The Black Room) … Dr. Henry Jekyll / Mr. Hyde. The villainous Mr. Hyde, who's also villainous as Dr. Jekyll. He plans to marry his much younger ward, Vicki.
Craig Stevens (The Deadly Mantis) … Bruce Adams. Our male protagonist, who's on the trail of Mr. Hyde. He meets, rescues, and falls in love with Vicki along the way.
Helen Westcott (Monster on the Campus) … Vicky Edwards. The young suffragette. Jekyll's ward, Bruce's romantic interest.
Reginald Denny (Batman: The Movie) … Inspector. The police inspector in charge of the investigation into Mr. Hyde.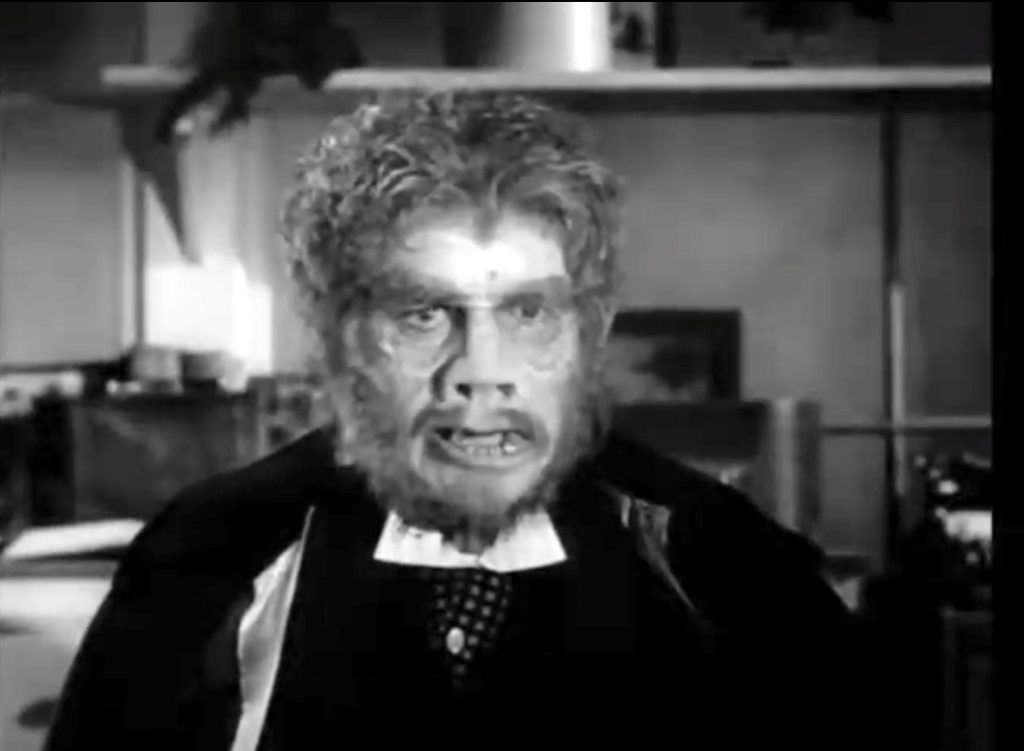 Trivia for Abbott and Costello Meet Dr. Jekyll and Mr. Hyde
Boris Karloff only really played Dr. Jekyll in this film. Once the makeup transformation scenes were over, stuntman Eddie Parker did every scene as Mr. Hyde. This was even tipped off to audiences through publicity stills for the film, which showed both Karloff and Parker in makeup standing next to each other.
Unlike other versions of Dr. Jekyll & Mr. Hyde, this time Jekyll is pretty evil in his own right. He seems to have no qualms about deliberately becoming Mr. Hyde so he can commit a murder.