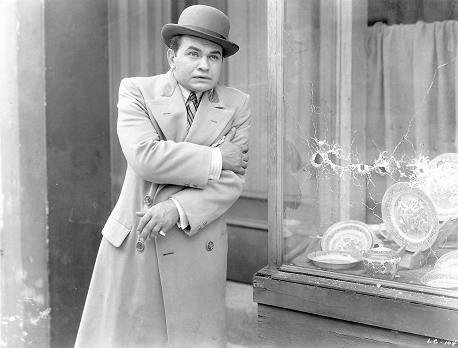 Lou Costello and the bank robber – from the Abbott and Costello radio show, Bank Robbery
Lou Costello: Abbott! Hey look! Look what I got! Look at the money!
Bud Abbott: Wait a minute, Costello. Where did you get that roll of bills?
Lou Costello: I went outside for a minute. Just when I reached the corner, a gun ran out of the bank with a bag full of money, and he gave me some.
Read More »

Lou Costello and the bank robber