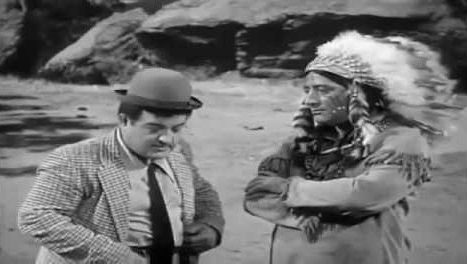 The Western Story – The Abbott and Costello Show, Season 1, originally aired February 13, 1953
Synopsis of The Western Story
In The Western Story, Hillary Brooke inherits a dude ranch from her uncle, and Bud and Lou visit, and tangle with outlaws.
Read More »

The Western Story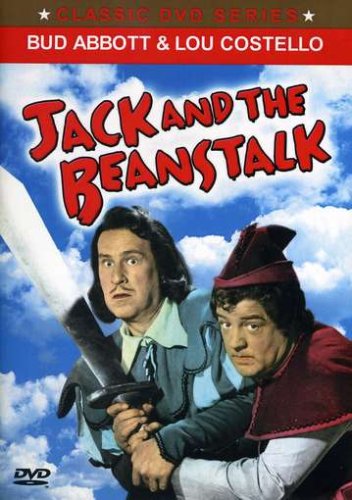 Abbott and Costello in Jack and the Beanstalk (1952) starring Bud Abbott, Lou Costello, Buddy Baer
Jack and the Beanstalk is one of the only two films that Abbott and Costello made in color. It is a children's movie that adults can enjoy as well. The beginning and ending of the movie are filmed in black and white, with Bud and Lou playing their typical characters. Bud Abbott bosses around and takes advantage of Lou Costello. Although that changes slightly at the end of the movie. Bud having Lou work as a babysitter for an obnoxious child, who hits Lou on the head and launches the main part of the movie. Lou dreams in color of the story of Jack and the Beanstalk.
Read More »

Jack and the Beanstalk