Episode 46, Well Oiled originally aired March 20, 1954
Synopsis
In Well Oiled, Mr. Fields is threatened with a breach of promise lawsuit from a gold digging woman. The boys come to his aid, with Bud acting as his chauffeur, Lou poses as a Texas oil tycoon in an attempt to romance and discredit her.
Well Oiled
Well Oiled begins with two different stories. Mike the Cop (Gordon Jones) is in love with a young woman named Stella (Connie Cezon) that he's planning to ask to marry him. At the same time, Sid Fields is facing a breach of promise lawsuit. He's written some compromising letters, and plans to sell the apartment building and leave town.
Of course, a new landlord will not tolerate the boys' perpetual lateness with the rent, so Bud Abbott atches a plan. Lou Costello is to impersonate a rich Texas oil man, and have the woman pursue him instead. Of course, they (wrongly) think it's the same woman as Mike is in love with!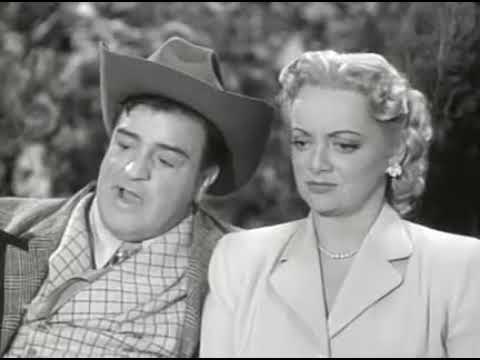 After a not-quite-successful plan by Bud to "rescue" the lady by Lou, the two become a couple. Bud has Mr. Fields actually write a letter to the gold digger proposing marriage. His plan is that once whe says "no", Fields will be off the hook.
Soon, Lou's engaged to the woman, Mike's heart broken, and Bud realizes that it's the wrong woman!
Lou has his hand stuck in a mailbox, trying to retrieve Mr. Field's letter. Things go from bad to worse, as Mike is threatening to have his sent to federal prison. Lou runs off with the mailbox, and Mike finds out that Costello's stolen his girl!
The episode ends with Lou hiding in his closet, Mr. Fields engaged, and Mike the Cop's ready to commit murder!
Trivia
Connie Cezan played the role of an actual gold digger in the Three Stooges short film, Corny Casanovas.