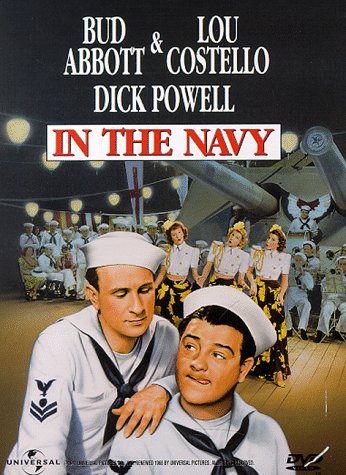 In the Navy (1941) starring Bud Abbott, Lou Costello, Dick Powell, the Andrews Sisters, Claire Dodd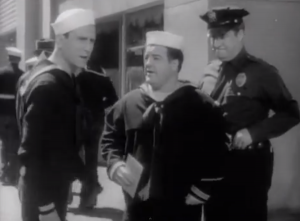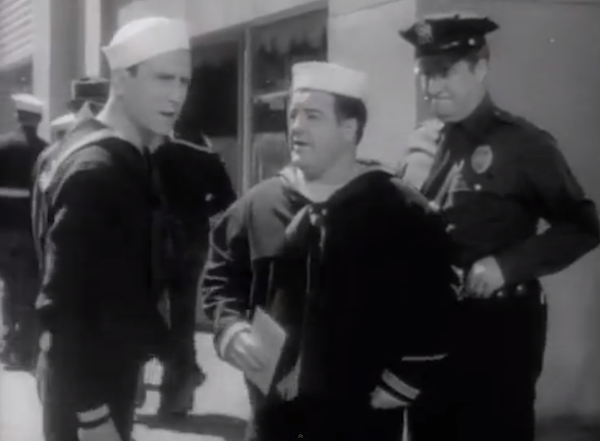 Bud Abbott  and  Lou Costello's follow up after the amazing success of  Buck Privates  was  In the Navy. Which actually did better than Buck Privates. Like their previous film, Shemp Howard and the Andrews Sisters provide a comic foil and musical interludes, respectively. In a nutshell, Abbott and Costello join the Navy. Then, they get involved in a romantic subplot with Dick Powell. Along the way, they do do some of their most famous routines. These include a version of the  con artist shell game using lemons, and  Lou demonstrating his clownish math skills by trying to prove that 28 divided by 7 equals 13 — €"this bit alone is worth the price of admission.
Read More »

In the Navy (1941)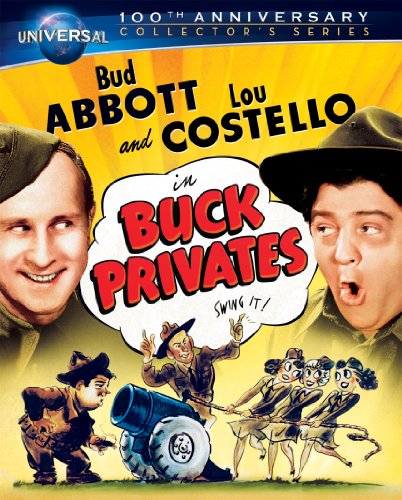 Abbott and Costello in Buck Privates(1941), starring Bud Abbott, Lou Costello, the Andrews Sisters, Shemp Howard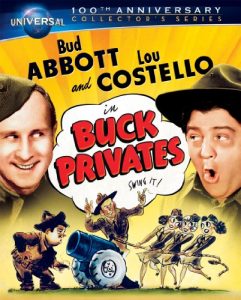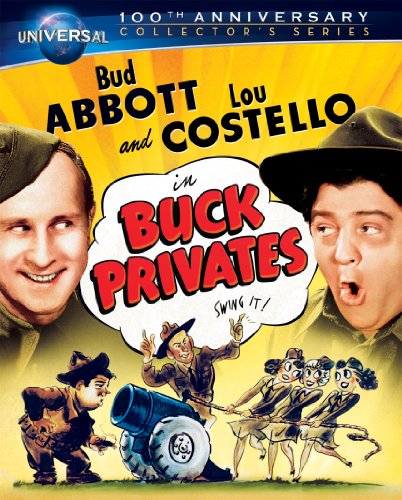 Buck Privates, starring Bud Abbott and Lou Costello, is the first movie that starred the comedy duo. In many ways, it is their funniest. In a nutshell, Abbott and Costello are small-time con men who try to escape a police officer …. Only to enlist in the Army by mistake. Who turns out to be their drill instructor? None other than the police officer that they were trying to escape. The film contains some of their funniest moments. Including Lou Costello becoming hopelessly confused during a drill – it must be seen to be appreciated.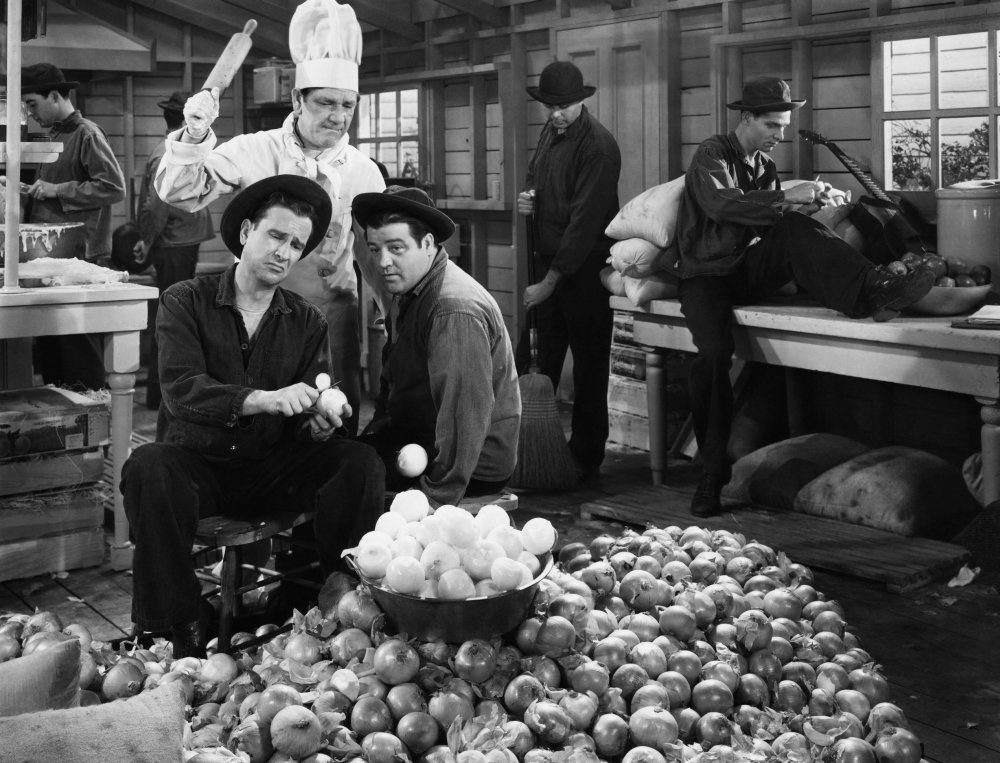 Other characters include Shemp Howard (in a pre-Three Stooges role) and the Andrews Sisters, singing "Boogie Woogie Bugle Boy" among others. A very patriotic film, based in America shortly before the U.S.A. entered World War II (1941). Some of their best routines are found here, such as the classic you're 40, she's 10, and Lou Costello explaining to Bud Abbott that 28 divided by 7 is 13 — €"a hilarious routine, that'€™s worth its'€™ weight in gold.
Read More »

Buck Privates