Bud and Lou land jobs as efficiency experts. They're assigned to restrain their client's daughters from spending money. The young women, however, get the boys to buy them expensive dresses and take them to a casino, where they end up in a brawl. And burn down the casino!
Act I – Efficiency Experts
In Efficiency Experts, Bud Abbott and Lou Costello are gainfully employed at the Globe Efficiency Experts company. And they are surprisingly good at it! After some fun comedy, including Lou being assaulted by a filing cabinet, they're given a special task by their boss. A very important client will be in Europe for a month. And he needs an efficiency expert to keep his daughters' spendthrift habits under control. So, the boss sends Abbott and Costello. But they're surprised to find out the the "girls" are lovely young women.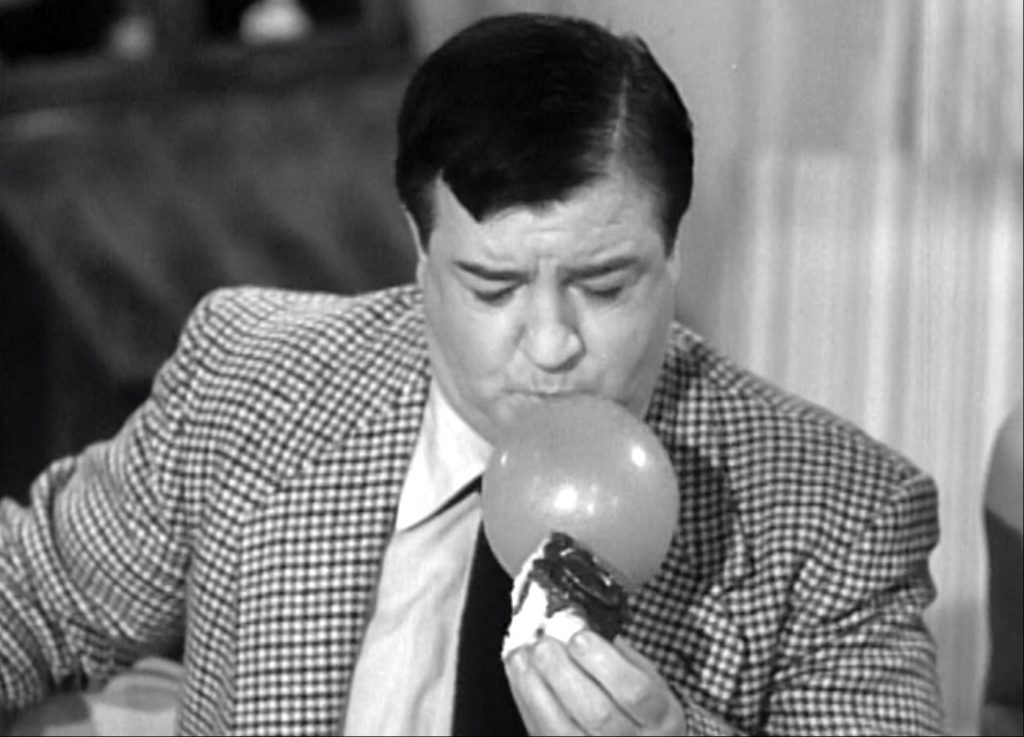 The daughters don't want to economize, and they plan to turn the tables on Bud and Lou. One bakes an inedible cake with Bud's "help", while the other has Lou give her an at-home facial treatment. Lou uses fast-drying cement by mistake, but after hammering it off — it's the best facial she's ever had!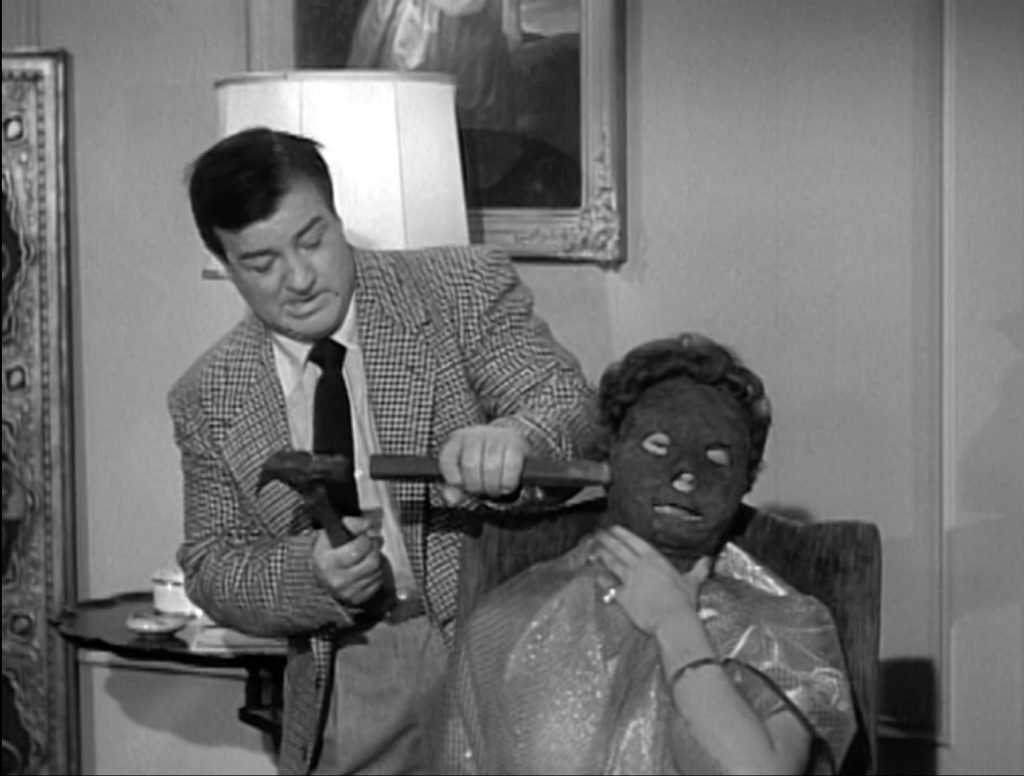 Then, they decide to pull another prank on Bud and Lou. They "invite" models over to demonstrate some new dresses. After all, it won't cost to look, right? Until it appears that Lou's ripped the skirt off one of the models! But all will be well if Bud and Lou buy all the dresses!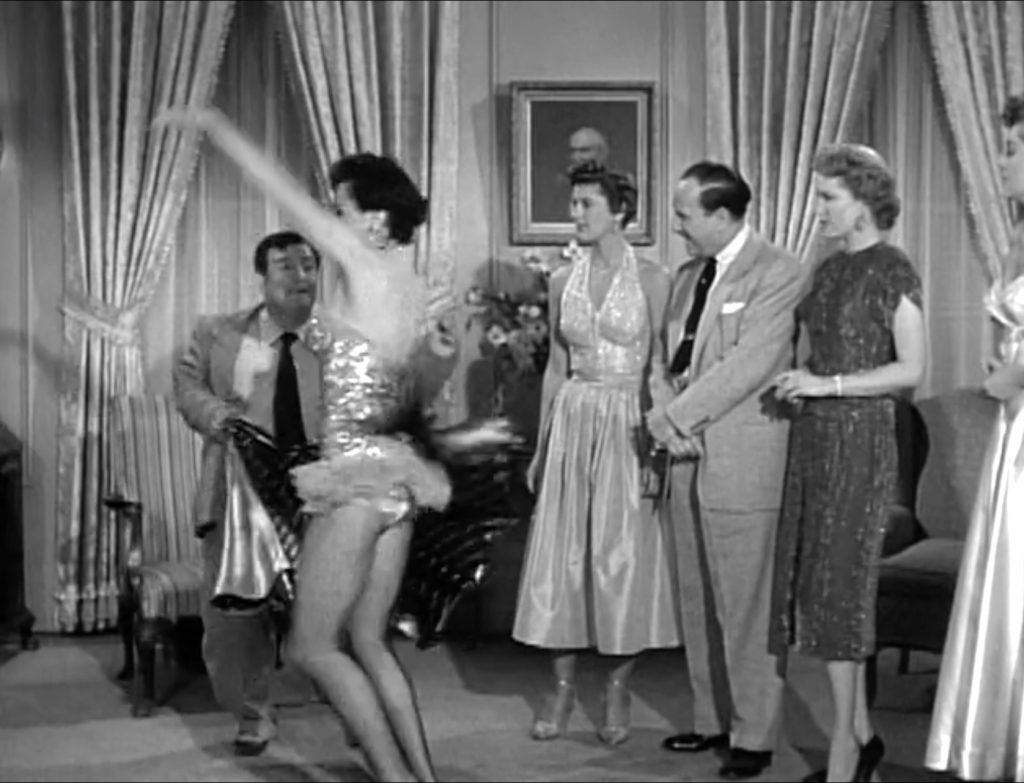 Act II – Efficiency Experts
For being so kind, the girls "reward" Bud and Lou by letting them take them out! To conserve money, they'll go to the drive-in theater and get just soda and popcorn. Which inexplicably turns into taking them to a casino! At the casino, there's a very funny routine, where Lou's unintentionally betting …. And winning! And winning, and winning. Until he's misheard, and loses all of his winnings!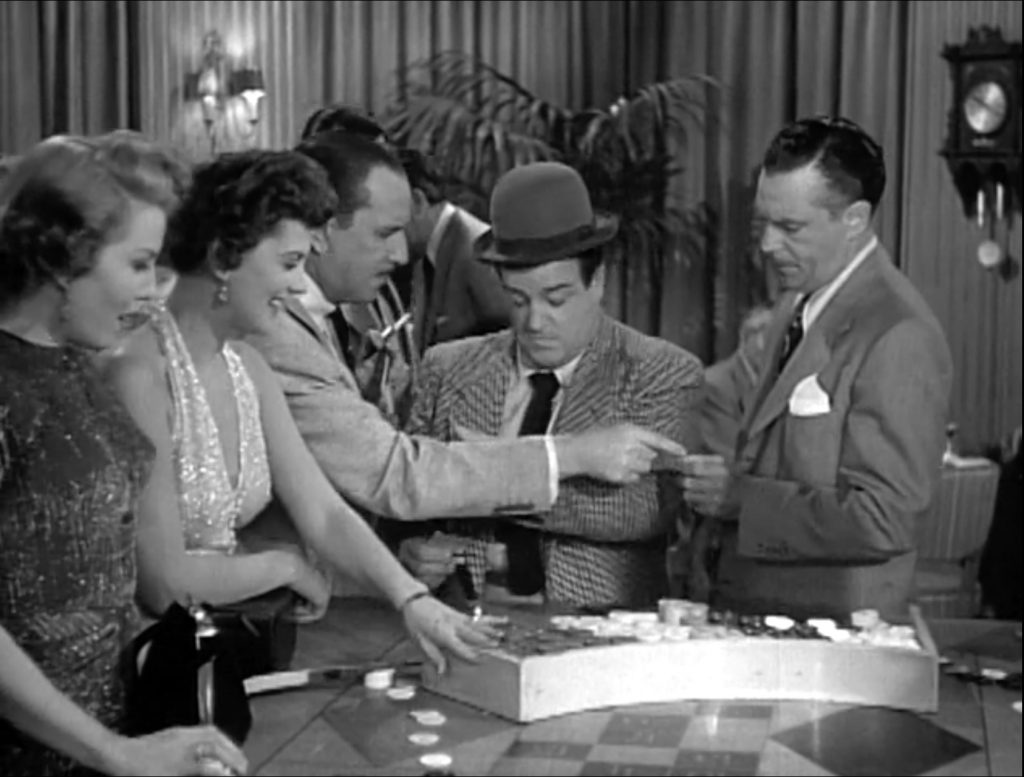 This leads to a fight in the casino, where Lou grabs a fire beneath a food warming tray, and uses it to burn the posterior of one of the security people! Which, in turn, leads to the entire casino burning down! And the next day back at work, they're in severe trouble. The influential client's daughters had to be bailed out of jail, they're going to lose the client and …. The boss had just branched out selling insurance. Fire insurance. To the casino! He's now bankrupt! What are Bud and Lou going to do? They quit! Ending the episode, as they jump out a window!
Routines
Cast of characters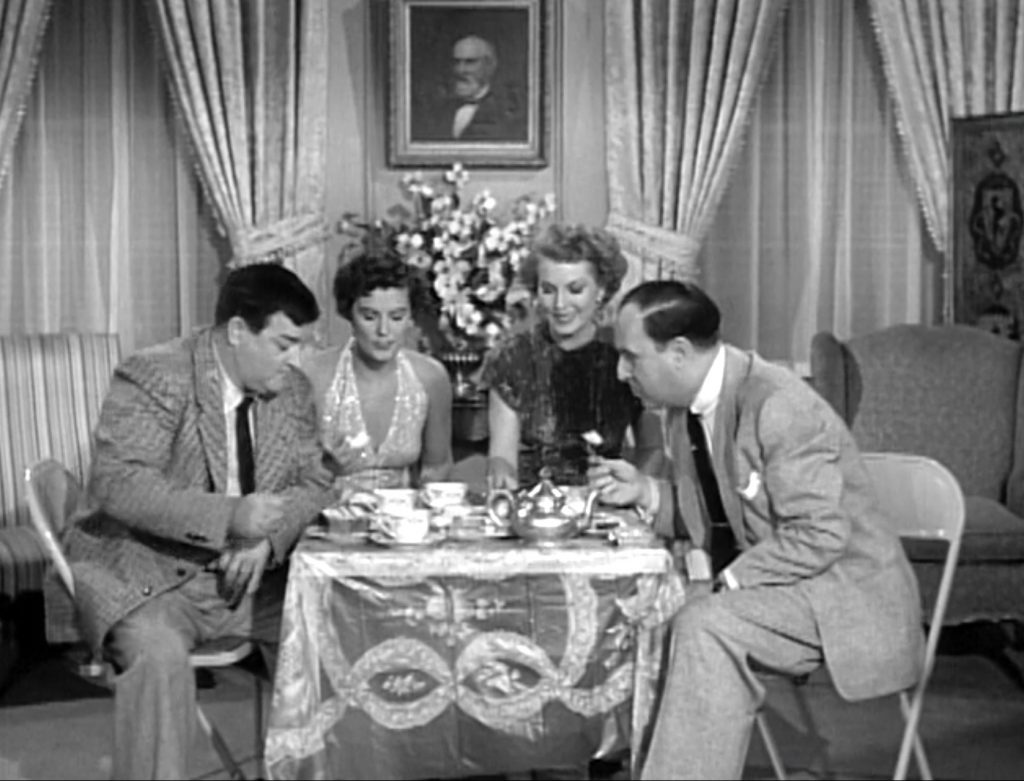 Bud Abbott … Bud Abbott
Lou Costello … Lou Costello
Jean Willes (Invasion of the Body Snatchers 1956) … Doris Wentworth
Lucille Barkley (Flight to Mars) … Peggy Wentworth
Theodore von Eltz (Topper) … Henry Dunn
Herbert Heyes (A Place in the Son) … J.J. Wentworth
Lillian Bronson (In the Good Old Summertime) … Ruby Kent
Frank J. Scannell (The Incredible Shrinking Man) … Croupier (as Frank Scannell)
Joey Ray … Nightclub Boss
Bobby Barber … Nightclub Bouncer (uncredited)