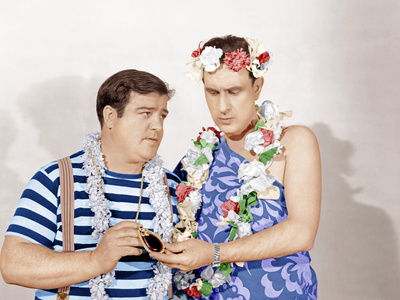 Editorial review of Abbot and Costello's Pardon My Sarong, courtesy of Amazon.com:
Abbott & Costello travel to the South Seas in this gag-filled exotic comedy. Screwball bus drivers Algy (Abbott) and Wellington (Costello) travel off the course yacht. A hurricane detours the craft to an uncharted island, inhabited by innocent natives and a sinister Dr. Varnoff (Lionel Atwill). Mistaken for a legendary god, Wellington is betrothed to a beautiful native girl (Nan Wynn), in the hilarious "Tree of Truth" scene.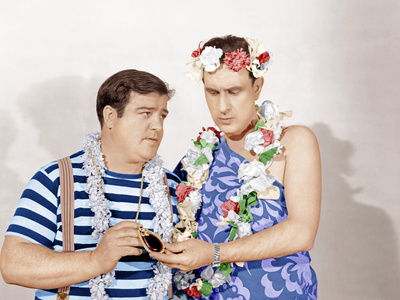 Chosen to appease an angry volcano god, Wellington learns the volcano has been rigged by Varnoff and his men who plan to collect the gullible natives' sacred jewel. Rising to the occasion, Wellington vanquishes the villain with feats of unbelievable athletic agility in this delightful South Seas caper.
Read More »

Pardon my Sarong (1942)